The Hickory Aviation Museum serves as an educational institution in Hickory, promoting a passion for military aviation and preserving the legacy of our nation's many veterans and aviation heroes. Each year, the museum draws thousands of visitors with their exhibitions and coveted aircraft collection, including a Blue Angel F/A-18A Hornet and an FM-2 Wildcat. Each of the museum's twenty aircraft is unique and is a true gift to the Hickory community, in both educational and monetary value.
This extensive collection, valued at hundreds of millions of dollars, currently sits outside at the Hickory Regional Airport, exposed to the sun, rain, and all varying weather conditions. In order to steward this valuable asset, it is imperative that the aircraft be housed indoors, protected and shielded from the weather, and safeguarded against damage and corrosion. This will ensure the museum's continued ability to fulfill its mission and provide educational opportunities for the public.
The renderings on this site provide an initial overview of a newly planned facility, consisting of a hangar to house the museum's aircraft, as well as a state-of-the-art workforce training complex for Catawba Valley Community College.
A state allocation was recently awarded to CVCC to create a workforce training center, including high-tech equipment, classrooms, and virtual simulators. CVCC plans to co-locate its facility with the Hickory Aviation Museum, creating an educational campus that both promotes aviation history and develops our community's future workforce in emerging industries.
While this co-location will provide some cost sharing opportunities, we have an urgent funding need to raise $7 million for the hangar to house the aircraft. To date, we have raised just over $6 million and continue to look for donations.
We invite you to partner in this significant endeavor and ask for your consideration of this project's merit of your potential investment.
The new Hickory Aviation Museum will feature a state-of-the art Workforce Innovation Center in partnership with Catawba Valley Community College (CVCC).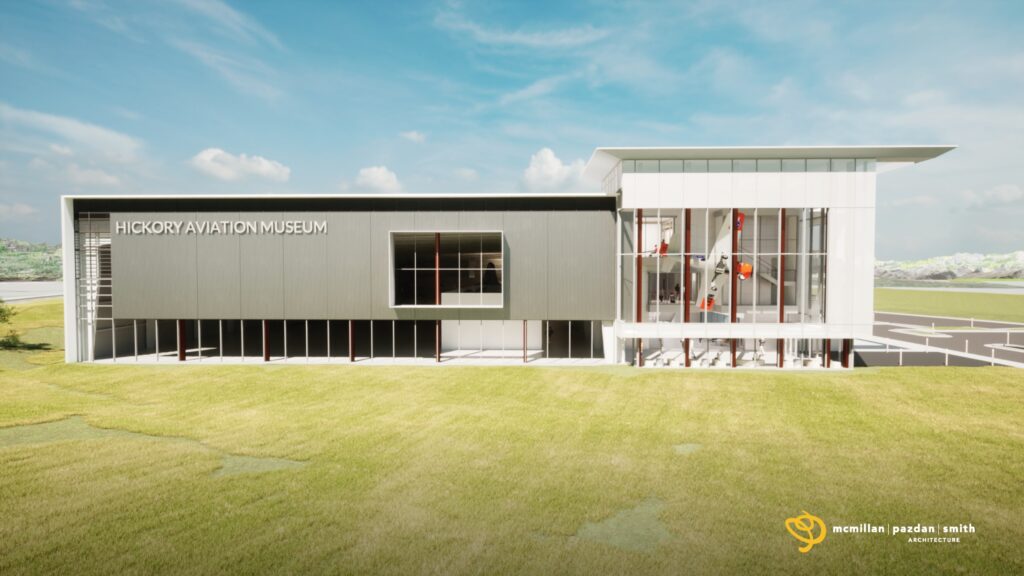 "preserve, honor & educate"  
The Hickory Aviation Museum was the dream of its founders, Kyle and Kregg Kirby. When Kregg was a teenager and Kyle was in his early 20s, they saw an FJ-3 Fury on a ballpark in Taylorsville and wanted to move it to Hickory to make a museum out of it. From that vision and dream, the Hickory Aviation Museum was founded.
The Museum's parent organization is the non-profit agency, the Sabre Society of North Carolina, which began in 1992.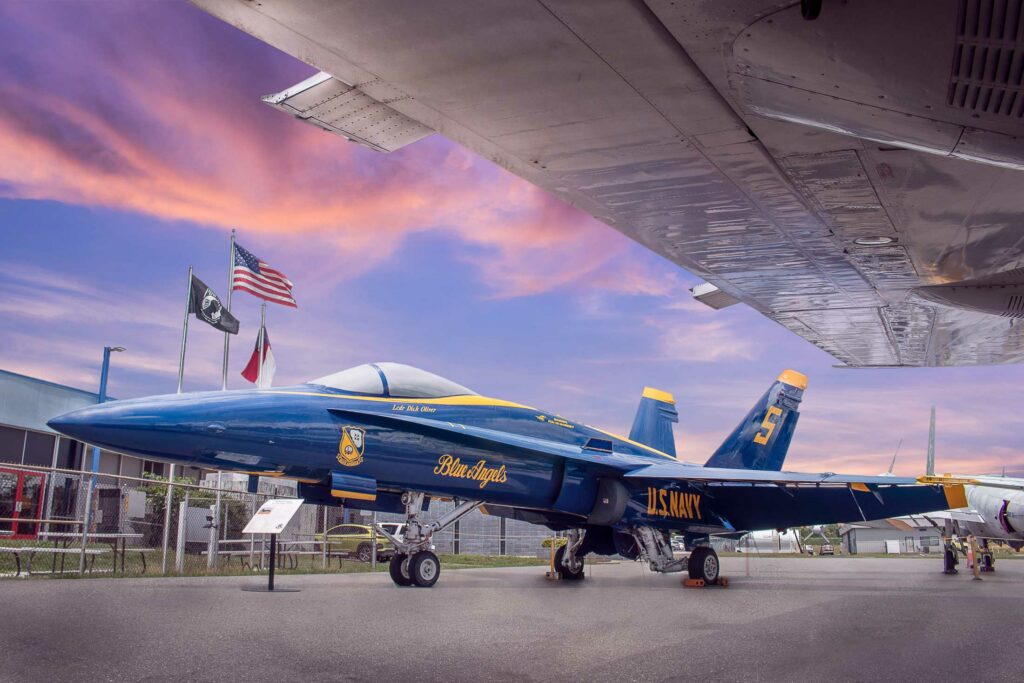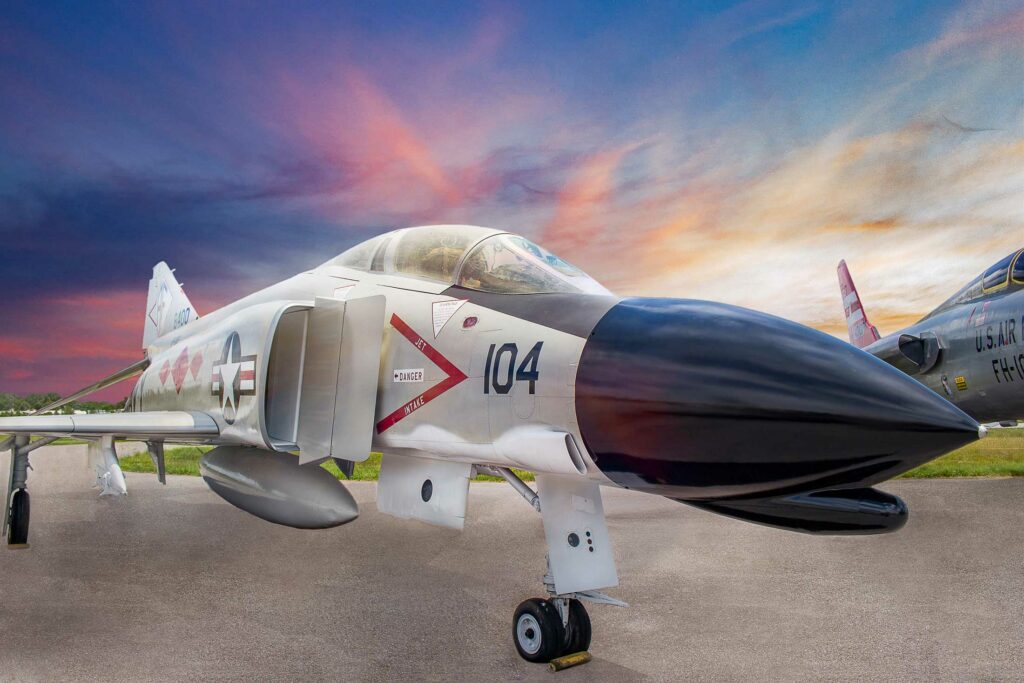 Hickory Aviation Museum contains a treasure of information for:
Those who desire to preserve the history of military aircraft.
Those who wish to honor veterans and aviation heroes.
Those who want to enjoy the past and learn about the future.
As part of this state-of-the-art Aviation Museum, there will be a Founders Wall, as well as additional naming opportunities, which will honor individual donors and corporations who help make this planned facility a reality.
$2,000,000   Aircraft Hangar
$1,000,000   Exterior Plaza
$600,000      Exhibit Hall
$300,000      Founders Wall
$250,000      Blue Angel F/A-18A Hornet
$150,000      FM-2 Wildcat
$100,000      Other Individual Aircraft
$50,000        Platinum Space on Founders Wall
$25,000        Gold Space on Founders Wall
$10,000        Silver Space on Founders Wall
$5,000          Bronze Space on Founders Wall
We encourage and welcome gifts of all sizes. No amount is too small to help make an impact.